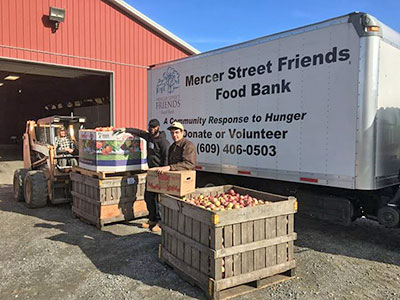 For more than 20 years Snyder Farm has worked with community organizations, and in 2008 partnered with Rutgers Against Hunger (RAH), harvesting and distributing tons of high-quality farm-fresh fruits and vegetables to New Jersey food banks and soup kitchens. This massive effort has been orchestrated by farm supervisor Ed Dager.
For 2017, with the expansion of tree fruit donations to food banks, this year's total amounted to 210,205 pounds of produce. The produce includes peaches, apples, sweet corn, potato, peppers, tomatoes, and winter squash. By 2017, the farm had achieved the cumulative total of well over a 1.5 million pounds of donated fresh fruits and vegetables. Dager has coordinated various groups of volunteers to harvest the produce, including Rutgers Master Gardeners, Rutgers students, local schools, and even corporate partners.
The farm's bounty was distributed to organizations in Somerset, Morris, Union, Middlesex, Essex, Passaic, Mercer, Hunterdon, Warren, and Sussex counties. Some of the recipient organizations include Flemington Food Pantry, Farmers Against Hunger, Mercer Street Friends Food Bank, NORWESCAP, and Giving Gardens. The fresh-picked produce is a welcome contribution to food bank recipients who often have limited access to fresh fruits and vegetables.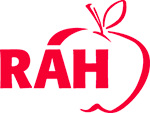 Special thanks to our Rutgers Master Gardener volunteers who help make the program a huge success!